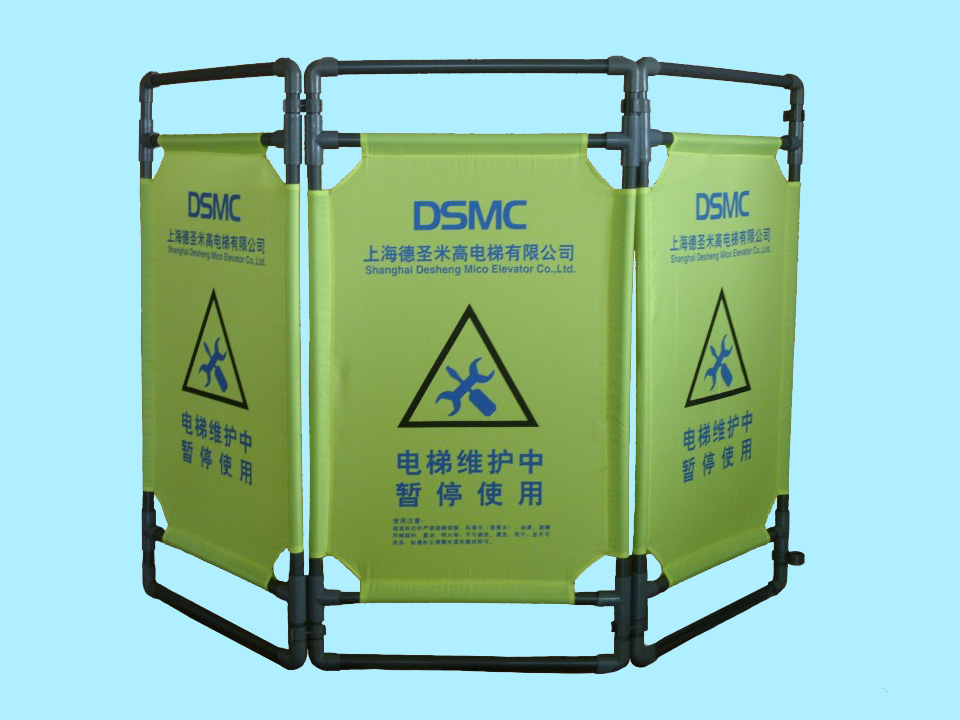 Foldbed barrier sign
Model:CH-2023
Size:
Height:110cm
Width:58cm

This barricade is made from environmental plastic and oxford fabric.It is light and beautiful.To meet the customers' diverse needs ,the product can be printed the specific words and logos on.
1.The product can be used as warning,notice and safety fence to aviod the accidents while the lift is in temporary maintenance or is forced outage.
2.Isolation barricade for outdoor temporary operation (small size after folding ,and convenient to carry). It is used in road construction ,waterworks,electric power project and gas project to prevent the passengers from entering to the construction sites.
3.It is useful to prevent the sewage from spilling to the passengers or the constructions as a cover during cleaning.
4.It is also suitable in other sites needing to isolation and protection.
Product specification:
1.single fold(height 970mm X width 570mm), one product with three folds . It can also be made according to the customers' needs.
Copyright © 2012 Shen Zhen Chroad new traffic safety products Co.,LTD